Electronic Design & Engineering of Radio Repeaters
Mobile Two Way Radio Communications
---
Timberline Radio Systems Ltd. specializes in the Electronic Engineering of VHF & UHF Radio Repeater Stations for the Industrial sector including Mining, Exploration, Underground Tunnels & Hydro Electric Power Plants. We also Engineer IT Infrastructure Solutions from conception to completion.
More than just another radio company... Timberline Radio Systems Ltd. was founded in 2006. Our product is the result of 30 years development in Electronics & Radio Technology, combined with 12 years working onsite in the service of Land Mobile Radio Systems, Radio Repeaters & Radio Equipment.
Timberline Radio Systems Ltd. has been in the business of building, designing and engineering Radio Repeaters
for many years.
We supply commercial grade, fixed station Solar Powered Repeaters for VHF Land Mobile, VHF Marine & Aviation. Our repeaters are designed for low current, solar powered applications primarily at base station & mountain-top sites. A great product for Mining, Marine, and Oil Exploration where reliable, low current, long range communications is key.

Timberline Radio Systems Ltd., your Global Distributor for Comprod RF Products, a Canadian based RF Design Company specializing in Antennas, Duplexers, Combiners, Power Dividers, Directional & Bi-Directional decouplers, as well as a vast array of other high quality RF Products.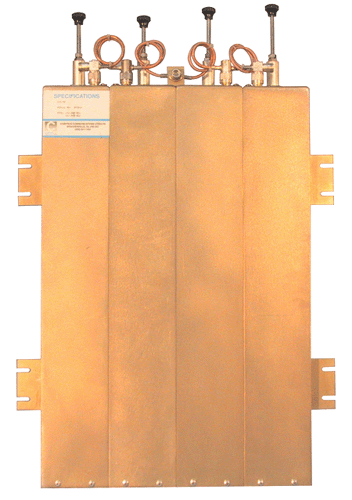 At Timberline Radio Systems, we take the time to understand your project as well as your specific requirements, in order to determine the correct type & model for your individual application. We provide a complete suite of services including site surveys and path loss calculations, tower installations as well as antenna & duplexer installation. In keeping with the highest standards, we get your order complete within the same day and delivered onsite, where you need it - World-Wide. Please take some time to browse the Comprod Product Selections and download our Comprod Catalog online.
For over 10 years, Timberline Radio Systems Ltd. has been building and Rigging Antenna Towers for Two Way Radio Systems, Television Transmitters, Cellular Repeaters and Microwave Installations. We build self supporting towers, up to 55 feet and "guided" towers up to 160 feet. We contract to qualified Tower Climbers (Riggers ) that have the knowledge, Experience and Know-how to work in a safe and effective environment. For more information, please contact: Timberline Radio Systems Ltd. 1201-11871 Horseshoe Way Richmond, BC V7A5H5 Tel: 604-290-3915

Timberline Radio Systems Ltd supplies the ICOM Line of Radio Repeaters suitable for mountaintop Installations while utilizing High Power Output with conservative DC Power consumption. This means
high power, long range communications with minimal draw on your power supply.
The ICOM line of Repeaters have been used in the Transportation, Logging, Mining, Oil & Gas industry for years and have proven themselves a worthy asset to any mission critical business.
For more information, please read the literature supplied below and feel free to contact us for further questions regarding this or any of our products.
Custom Package Features Include:
50 Watts Full Power 50 % / 25 Watt Continuous 100 %
12 Volts DC Power Requirement (May be used in Portable Operation)
Samlex AC/DC Power Supply
Automatic battery back-up (13.6V DC) system
Built-in multiple encode/decode for 5-tone/2-tone/DTMF signaling
SCADA Systems Signal Alert Transmitters & Pager Systems Timberline Radio Systems Ltd., provides clients with services that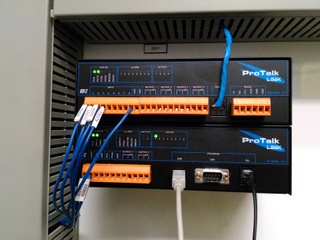 include SCADA Monitoring for Water and Hydro Electric Facilities, enabling Wide Area Paging Alerts and Extended Phone Line Communications.